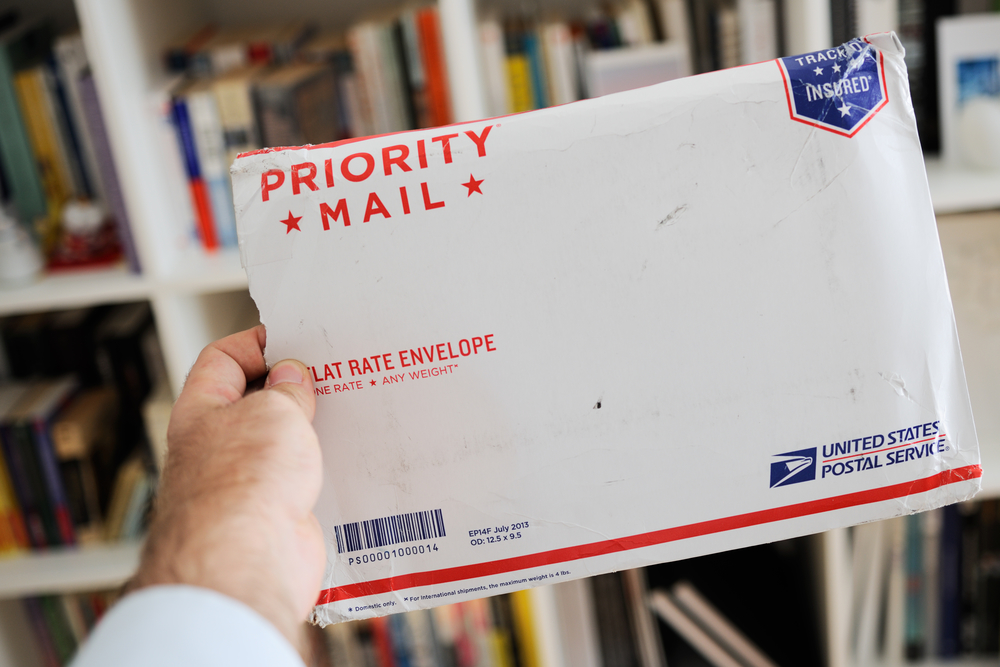 Priority Mail Flat Rate is a popular service offered by USPS. The idea behind this service is that if you can fit something into a Flat Rate envelope or box, the price you pay is fixed (or "flat"). The rates of this service don't fluctuate based on how much your parcel weighs or where it's going, which makes Flat Rate a popular USPS service amongst shippers throughout the country. Here's everything you need to know about USPS Priority Mail Flat Rate.
USPS Priority Mail Flat Rate: The Breakdown
Delivery occurs between 1-3 business days anywhere in the United States
Free door-to-door tracking included
Maximum weight allowed is 70 pounds
$100 of built-in USPS insurance included (with Commercial Pricing rates)

$50 of insurance included when you buy postage the Post Office

USPS offers free boxes and envelopes for Priority Mail Flat Rate that you need to use
The Different Kinds of Flat Rate Packaging
The main thing you need to know about Priority Mail Flat Rate is that it comes with several different types of packaging that you can use. Each type of packaging is priced differently, and you can ship up to 70 pounds in each of them. We've listed out the different types of Flat Rate boxes and envelopes below:
Flat Rate Envelope
Legal Flat Rate Envelope
Padded Flat Rate Envelope
Small Flat Rate Box
Medium Flat Rate Box
Large Flat Rate Box
APO/FPO/DPO Large Flat Rate Box
Pro Tip: Always make sure you pay for the specific service marked on your USPS branded box. If you don't, USPS will charge you later for the proper service at the Retail rate. This is a common mistake that beginning shippers make, and it can hit your wallet pretty hard if you're not careful!
Priority Mail Flat Rate Pricing Table (Commercial Pricing)
The following table is a complete pricing chart for Priority Mail Flat Rate as of 2019. The table reflects USPS Commercial Pricing rates, the deepest level of discounts that you can only get with online shipping software solutions. The Retail Rate for Priority Mail Flat Rate—what you'll pay at the Post Office—can be up to 12% more expensive.
If you'd like to see the full pricing chart for all Priority Mail Flat Rate services up to 70 pounds, visit USPS' website.