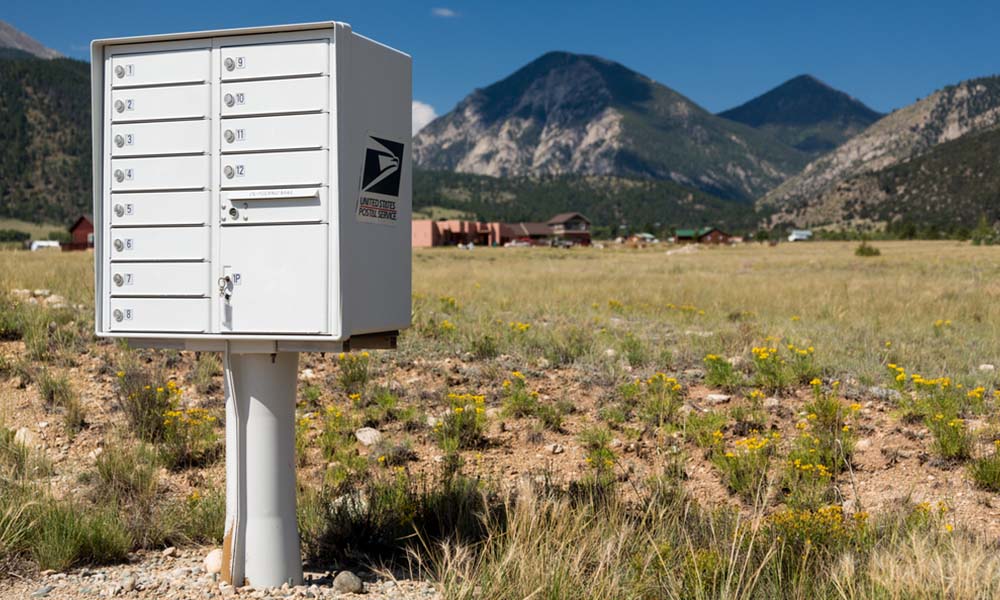 Written on:
If you're wondering why USPS won't deliver to your house, it's okay to be confused (and frustrated)! However, before you go storming into your local Post Office, there's almost always a rational explanation. This guide lists some of the main reasons why USPS won't deliver mail and parcels directly to your door.
The Main Reasons Why USPS Won't Deliver to Your House
USPS delivers mail and parcels to every single residential address in the country. However, some homes are different from others. For some homes, you may need to go elsewhere to retrieve your mail and packages from USPS. This can get confusing at times, since you'll likely still receive packages at your doorstep from other carriers such as UPS and FedEx.
We've listed the main reasons why USPS won't deliver to your house below.
Do You Live in a Rural Area?
Sometimes USPS won't deliver to your home if it's located in a rural area, or if it's in a place where there aren't many other homes around. USPS needs to deliver mail and packages to every single residential address in the country, which can get fairly time-consuming. It's easier for them to make deliveries when homes are clustered together, like they are in major metropolitan areas or a lot of suburbs. However, when homes are too spread apart, it saves USPS time and resources to cluster deliveries in a specific location where residents need to go to pick up their mail and packages.
You Have a PO Box or a Community Mailbox
Similar to our last point, community mailboxes are often the solution when USPS doesn't deliver directly to your door. If you live in a remote area, it's not uncommon for USPS to assign you a PO Box. Any mail and small packages will appear in these boxes at your local Post Office. If you get a larger package, USPS will give you a key to open a locker where they're keeping it.
USPS Can't Deliver to Your Home if Your Address Doesn't Exist in the USPS Database
Lastly, you may not be getting any packages or mail from USPS if your address doesn't exist in their database. This is fairly common for newly-constructed homes, and for apartments or condos within new developments. It takes a while for addresses to update. Until that happens, USPS won't deliver to you because they don't have a "delivery point code" for your address!
A good way to see if USPS has a delivery point is to enter your address into their ZIP Code Lookup tool. If your address exists in the USPS database, you'll see a complete ZIP code returned, containing the first five digits plus an extra four (these designate the delivery point). If your address isn't in the database, you won't see those extra 4 digits at the end of your ZIP code. For context, here's an example of a ZIP code with a designated delivery point: 10001-1234.
The good news is, you can do your part to ensure that your address gets added to the USPS database. If you need a walkthrough of how to do that, we've written a guide that shows you how to add your address to the USPS database.