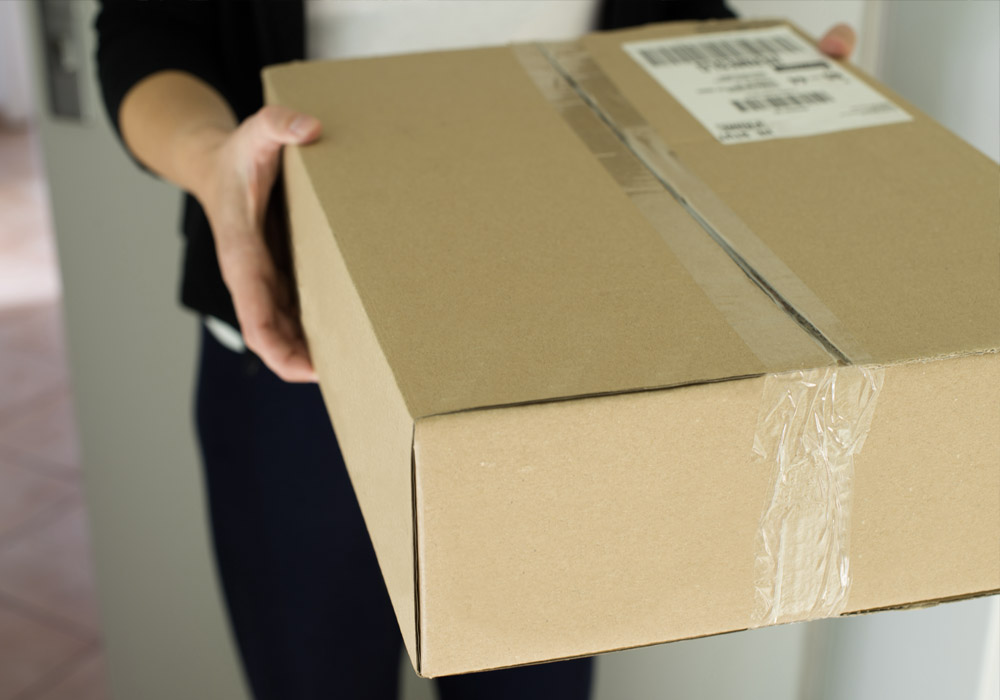 Written on:
You know one of the best things about the Internet? It's that you can schedule a pickup for your packages from your very own home! It's easy to schedule a pickup with each of the three major carriers, and pickups can even be free. However, each carrier has a slightly different process. Below, we've outlined all the steps to follow to set a pickup with either USPS, UPS, or FedEx.
Table of Contents
How to Schedule a USPS Pickup
Fill out the following sections, which include:

"Where should we pick up?"
"Where should we look for your shipment?"

Include any special instructions in this field. For example, write in if USPS needs to call a certain phone number or be made aware of any other aspects of your delivery

"What time should we pick up?"
"When should we pick up?"

Make sure to schedule your pickup prior to midnight on the day you want your items picked up.
You will want to make all final edits before 2:00 AM CST (Central Standard Time).

"How many items are we picking up?"

Document how many packages are being picked up and their combined weight. Estimate as closely as possible.

Once you complete all these sections, click "Schedule a Pickup"
The Two Times You Can Schedule a USPS Pickup
During your usual mail delivery time – FREE
Scheduling a specific pickup time – $25
Once you've completed all these steps, you're good to go for pickup! Pretty easy, right? If you want more information on setting up a pickup with USPS, feel free to check out the USPS FAQs.
You Can Also Schedule a Pickup through Online Shipping Software
If you use shipping software to purchase postage online, you can also schedule a pickup through whichever interface you use instead of going through the USPS website. However, you should note that most times, shipping software companies won't allow you to schedule a specific pickup time from USPS; when you set a pickup through the shipping software interface you use, the pick-up time will default to the next business day, and your letter carrier will make it happen during the normal time they deliver your mail.
Schedule a Pickup with UPS
First, you'll need to create an account on the UPS website. There are two ways to set a pickup with UPS: by phone, and online. We've outlined the steps for both ways below.
Scheduling a UPS Pickup by Phone
Call 1-800-PICK-UPS (1-800-742-5877)
Have all your shipment information prepared. This includes:

Type of postage desired
Package weight, dimensions, and specifics
Pickup date, time, and location
Other service and package information
Preferences on pickup and shipping notifications (ie. email, phone, or text notifications)
Scheduling a UPS Pickup Online
Fill out the sections for package or freight pickups

For Package Pickups, fill out the following fields:

Shipping Label Questions

If you have printed labels, answer YES to the question "Do you have preprinted UPS shipping labels for your shipment?"
If you select NO, you'll be prompted to purchase postage online, or you can choose to pay your driver by check or money order.

Pickup Information & Location

Enter all the address information.

Service and Package Information

This includes the number of packages, the services you're using, and classification on weight.

Pickup Date and Time

Keep in mind that these are general windows of time. You should expect some variation between the pickup time requested and the actual pickup time.

Pickup Notifications

You can opt for mobile or email notifications, including up to 5 additional recipients with a personal note.

Click "Next"
Choose your payment method

You can opt to bill the pickup to your UPS account, bill the pickup requester, pay by debit/credit card, or pay with a check or money order.

Verify your pickup information
Click "Complete"
Scheduling a FedEx Pickup
First, you'll have to create a FedEx account and set up a FedEx account number.

Click "Create an Account"
Fill out your personal details and click "Next"
If you already have a FedEx account number, enter it in the field. If you don't, click "Create FedEx Account Number"
Enter your billing details to create your Account Number

Once you've created an Account Number, go to Schedule a Pickup.

Choose your account details
Enter the Pickup Address
Enter the Package Information

Complete the form requirements in this field, which include: Number of Packages, Total Weight, Pickup Time, and any special instructions

Optionally, toggle Pickup Notifications (these are helpful if you'd like to get email or phone notifications as the package progresses through its route)

Once you complete all the sections, click "Schedule Pickup"
Pro Tip: Any fees associated with the pickup will be billed to the debit/credit card you provided during your account registration.
Last Updated: