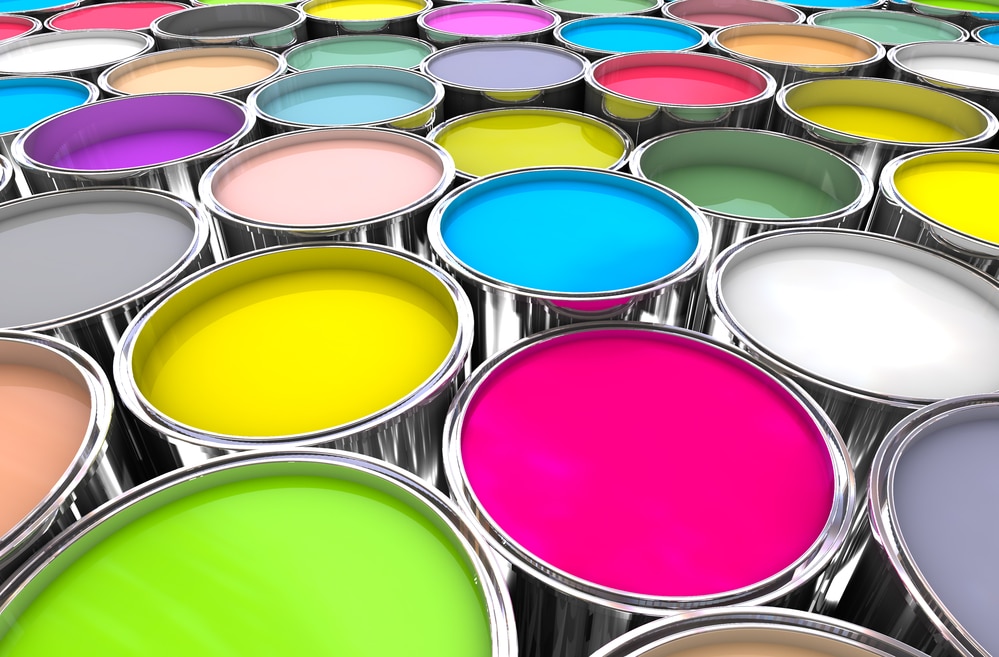 Grab these resources for this guide
Are your customers on the hunt for some home improvement projects, or just looking to slap some emotions down on a canvas? Whatever the case, 2020 has seen demand for paint skyrocket, and online paint sellers are all feeling it. That said, these types of shipments can be tricky. There's no getting around it: since they're so bulky, paint cans are expensive to ship. Lucky for you, we're here to offer some tips on how you save the most money when shipping out paint. Whether your recipients are the next Vincent Van Gogh or simply looking to repaint their house, Shipping School has got you covered. Let's mix it up!
Determine Which Shipping Carrier Will Give You the Cheapest Rates
First thing's first: when you're shipping paint, you'll have to decide which shipping carrier to go with. All the three major carriers (USPS, UPS, & FedEx) specialize in different types of packages. USPS is generally the best carrier for sending smaller packages, like most eCommerce sellers do. UPS is best for shipping out large, heavy packages, and FedEx specializes in business deliveries and niche shipments, such as frozen food items and perishable shipments.
Ultimately, choosing the right shipping carrier depends on how many cans of paint you plan to send out, how large they are, and how much they weigh.
Use USPS for a Couple of Cans (or for Smaller Paint Cans, as in the case of Art Materials)
Like we mentioned above, USPS specializes in handling small, lightweight packages. However, with the specially-discounted service Priority Mail Cubic, USPS also offers the best prices for smaller, heavier packages. The key word here is small. In order to get the best rates, you want to make sure you're using the smallest packaging possible.
So, if you're just sending out a couple of cans, or if you're sending out smaller cans like ones that are popular with arts and crafts, USPS will be the cheapest carrier.
For More than 3 Cans, Use UPS
When shipping out more than 3 cans of paint, your package will likely reach a size and weight where it will be quite costly to ship with USPS. In this case, UPS will begin to offer the better rates for these bigger, heavier packages. Bulkier, heavier packages are what UPS specializes in, and they lead the market in terms of offering the best rates for these types of shipments. For larger packages that are on the heavier side, UPS blows USPS out of the water. Since their trucks have way more space to begin with than the Postal Service's do, UPS doesn't need to charge huge premiums for packages that take up a lot of pace.
Paint is Considered a Hazardous Material to Ship
Remember: no matter which carrier you're shipping with, paint is a hazardous material. Like lacquer, dyes and inks, it contains material that's potentially flammable when exposed to a certain temperature or live electrical wiring. That means that USPS, UPS, FedEx, and any other carrier will restrict the types of services you'll be able to use when sending these shipments out.
Since the United States Department of Transportation considers paint a hazardous material, all paint shipments must be sent via ground transportation. Here, we've listed the particular ground services you'll need to use for both USPS and UPS:
USPS: Parcel Select Ground (aka Retail Ground at the Post Office)
UPS: UPS Ground Shipping
Pro Tip: For all hazardous material shipments, you need to document your packages properly. Learn more about properly shipping hazardous materials.
Get the Deepest Discounts on Your Paint Shipments with Shipping Software
Here's the kicker: paint is heavy. Bulky, too. So, it's likely going to cost a pretty penny to ship, even though ground transportation services are some of the cheapest options that USPS and UPS offer. However, there's a way you can make sure you're saving the most money…and that's to buy discounted shipping labels with online shipping software.
Online shipping software options allow you to access heavily discounted rates that the shipping carriers typically reserve for huge commercial shippers, sending out 50,000 or more packages a year. Some of these companies are totally free, without any markups on their postage or monthly fees! Our favorite shipping software options only sell discounted USPS labels, and they offer the cheapest rates you'll find for USPS postage. However, other options like ShipStation sell discounted postage from both UPS and USPS (though they don't offer the cheapest USPS postage out there).
Again, when it's shipping time, it all depends on which carrier will offer the best rates so you save the most money. So, we suggest using the resources at the top of this guide to get quotes from both USPS and UPS. That's the quickest way to compare for yourself!
---
Looking for the right shipping software for you?
To get the cheapest shipping rates for all your packages, check out our guide: